Home | News & Articles |

Soitec is ready to serve large-volume silicon photonics markets – Interview
Today, silicon photonics is attracting more and more interest, especially for data center (DC) applications. Interest is fueled mainly by big internet companies, especially Google, Amazon, Facebook, Apple and Microsoft. These companies seek to exploit silicon photonics' low cost, higher integration levels, ability to embed more functionality, higher interconnect density, lower power consumption, and better reliability compared with legacy optics. And besides datacom and telecom, others applications such as sensing are also very interesting for silicon photonics.
Source: Silicon Photonics 2018 Report, Yole Développement
The industrial landscape is also well-positioned for an increase in player numbers. After 16 years of development, Intel has successfully penetrated this application, and now shares the current silicon photonics transceiver market with Luxtera, the market leader. But Yole Développement also sees new startups and an increasing number of products reaching the market, mostly for 100G but soon for 400G and beyond.
Dr. Eric Mounier, Senior Analyst in Silicon Photonics at Yole Développement, sat down with Christophe Maleville, Executive Vice President for the Digital Electronics Business Unit at Soitec, the major supplier of SOI wafers for silicon photonics, to discuss their vision of the market and for this exciting technology. Read the complete exchange below.
Eric Mounier: Can you describe Soitec's involvement in silicon photonics?
Christophe Maleville: The best and most natural way to manufacture silicon photonics chips and devices is to use silicon-on-insulator (SOI) wafers because they integrate the vertical structures of optical waveguides.
As the world leader in SOI technology, with more than 10 years of experience working on silicon photonics, Soitec supplies almost all silicon photonics players, be they fabless, R&D centers or foundries, with the SOI wafers that they require. Our Photonics-SOI wafers provide a platform for integrating high-quality photonics functionalities and silicon-based devices while also allowing the use of standard manufacturing processes.
EM: What are SOI wafers' key parameters for silicon photonics?
CM: The key parameters required by the industry are silicon thickness uniformity and surface roughness. Our Photonics-SOI wafers have a silicon thickness in the range of 100 nm to 500 nm and the thickness of the buried-oxide layer is in the range of 1 µm to 3 µm. These wafers' surface roughness is comparable to bulk silicon wafers. We are providing the industry with both 200-mm and 300-mm wafer diameters.
EM: Can you comment on Soitec's products' added value for silicon photonics chips?
CM: In collaboration with major players in the market for more than a decade, Soitec has been developing SOI technology solutions to meet silicon photonics' requirements. Soitec's best-in-class 200-mm and 300-mm Photonics-SOI wafers have top-silicon uniformity of +/-3 nm on all wafers with a roadmap to reach +/-1 nm. Soitec also has the largest SOI manufacturing capacity in both 200-mm and 300-mm diameter wafers.
EM: What is Soitec's production capacity for silicon photonics?
CM: Soitec has multiple fabs manufacturing SOI products designated for different markets and applications. Photonics-SOI products are one of the families of products. Soitec's manufacturing capacity is over one million wafers in both 200-mm and 300mm diameters with opportunities to further expand this capacity as demand grows for Photonics-SOI wafers.
EM: What do you see as the next applications driving silicon photonics markets?
CM: Today, the primary application driving silicon photonics' production volume is high-speed Ethernet interconnections for data centers and high-performance computing (HPC). Silicon photonics' market penetration will increase with the evolution of 100G, 400G and 800G standards. We also expect to see the integration of optical interconnection directly on application-specific integrated circuits (ASICs) such as switch ASICs and CPUs within the next five years.
Other telecommunication applications such as metro Ethernet and especially 5G backhaul are also emerging. A very concrete 5G backhaul demonstration was presented by Intel at Mobile World Congress 2018 in Barcelona last week.
Silicon photonics also will become a key element of fully autonomous cars, in which ultra-high-speed connectivity between different sensors and computing units will be absolutely essential.
EM: The silicon photonics market is currently in the hands of a few companies, mainly Intel and Luxtera, but many startups are emerging. How do you foresee the evolution of the industrial landscape in the coming years?
CM: Today the silicon photonics industry and ecosystem are composed of a few dozen major companies. It's true that Intel, Luxtera and Cisco were the first to bring the vision on silicon photonics to the market, but today the ecosystem is very big. It is populated by startups, research centers and major industrial players at all levels of the data center value chain including photonics components makers, server manufacturers, data center providers, companies offering cloud computing services and major consumer companies.
Now that silicon photonics is having commercial success and demand is increasing, large foundries are aiming to offer a generic production process to their fabless customers. In the coming years, we will probably see some standardization of silicon photonics production by each foundry. At that point, fabless companies will differentiate their products through designs and applications.
EM: Do you see the involvement of large IC foundries such as TSMC in silicon photonics as an encouraging sign for this technology?
CM: Today few major foundries offer services based on Photonics-SOI. Publically, GlobalFoundries, TowerJazz and TSMC are active in the market. Some others are getting ready to bring their offerings to market. Silicon photonics is ready to serve large-volume markets.
Interviewees
Christophe Maleville was appointed senior vice president of Soitec's Digital Electronics Business Unit in 2010.
He joined Soitec in 1993 and was a driving force behind the company's joint research activities with CEA-Leti. For several years, he led new SOI process development, oversaw SOI technology transfer from R&D to production, and managed customer certifications. He also served as vice president of the SOI products platform at Soitec, working closely with key customers worldwide.
Maleville has written or co-authored more than 30 papers and also holds some 30 patents. He has a Ph.D. in microelectronics from the Grenoble Institute of Technology and obtained an executive M.B.A. from INSEAD.
With almost 20 years of experience in MEMS, Sensors and Photonics applications, markets, and technology analyses, Dr. Eric Mounier provides deep industry insight into current and future trends. As a Senior Technology & Market Analyst, he is a daily contributor to the development of MEMS and Photonics activities at Yole Développement (Yole), with a large collection of market and technology reports as well as multiple custom consulting projects: business strategy, identification of investments or acquisition targets, due diligences (buy/sell side), market and technology analysis, cost modelling, technology scouting, etc.
Previously, Dr. Mounier held R&D and Marketing positions at CEA Leti (France).
He has spoken in numerous international conferences and has authored or co-authored more than 100 papers.
Eric has a Semiconductor Engineering Degree and a Ph.-D in Optoelectronics from the National Polytechnic Institute of Grenoble (France).
RELATED REPORT
Silicon Photonics 2018
Yes, we've reached Si photonics' tipping point! Get more
RELATED EVENT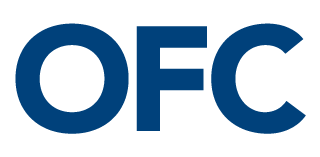 The Optical Networking and Communication Conference & Exhibition
March 11-15, 2018 – San Diego, USA
OFC attracts the biggest names in the field, offers key networking and partnering opportunities, and provides insights and inspiration on the major trends. From technical presentations to the latest market trends and predictions, OFC is a one-stop-shop – More information here
Meet Jean-Louis Malinge, Silicon Photonics Expert and Yole Développement partner onsite, contact us to plan a meeting.
Related presentations
Sign up for our weekly e-Newsletter