The applications driving the growth of lithography markets
An article written by Amandine Pizzgalli, Technology & Market Analyst at Yole Développement and Audrey Larhach from System Plus Consulting for Novus Light – Megatrend applications like 5G wireless technologies, electric vehicles, and advanced mobile devices demand miniaturization and extra functionality. Therefore, fabricating the next More than Moore (MtM) device generation requires tools with new technical specifications.
These are very different to the "More Moore" mainstream semiconductor industry with respect to resolution, overlay, depth of focus (DOF), wafer bow and backside alignment.
MEMS, sensors and power devices have more relaxed specifications, so that mask aligner tools are sufficient at lower cost. However, megatrend applications are pushing devices with more stringent requirements, with lithographic features below 1μm. This would pave the way towards greater adoption of stepper tools.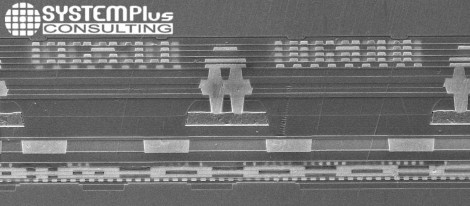 Wafer-to-Wafer (W2W) bonding is fueled by MtM devices. It's currently supported by CMOS Image Sensors (CIS) based on fusion bonding, which enables Phase Difference Auto Focus (PDAF) as well as faster shooting. Nevertheless, W2W process growth will be led mainly by potentially integrating hybrid bonding with no Through-Silicon Vias (TSVs)… Full article
Legend: Hybrid Bonding – CIS Cross-Section – Rear Camera Module Samsung Galaxy S7. Source: Wafer to Wafer Permanent Bonding Comparison 2018 report, System Plus Consulting
Source: www.novuslight.com
Related presentations
Sign up for our weekly e-Newsletter